24TH MARCH 2018 // BALLYGALLY CASTLE
After meeting me at the Quirky Weddings fair last September, Samantha and Jonathan met to discuss their ideas with me as they wanted their stationery to be an integral part of their wedding. Their theme was art deco, but without the bling - think more "Peaky Blinders" and less "Great Gatsby". 
 So we decided on a more modern take on the old-timey look - complimenting their beautiful and classic venue of Ballygally Castle, but with a contemporary feel to match the personalities of the young couple. Regarding a colour scheme, we chose to tie in their bridal colours of a variety of soft greys then juxtaposing that with accents of bright yellow to match her beautiful spring daffodil bouquet. What a unique idea!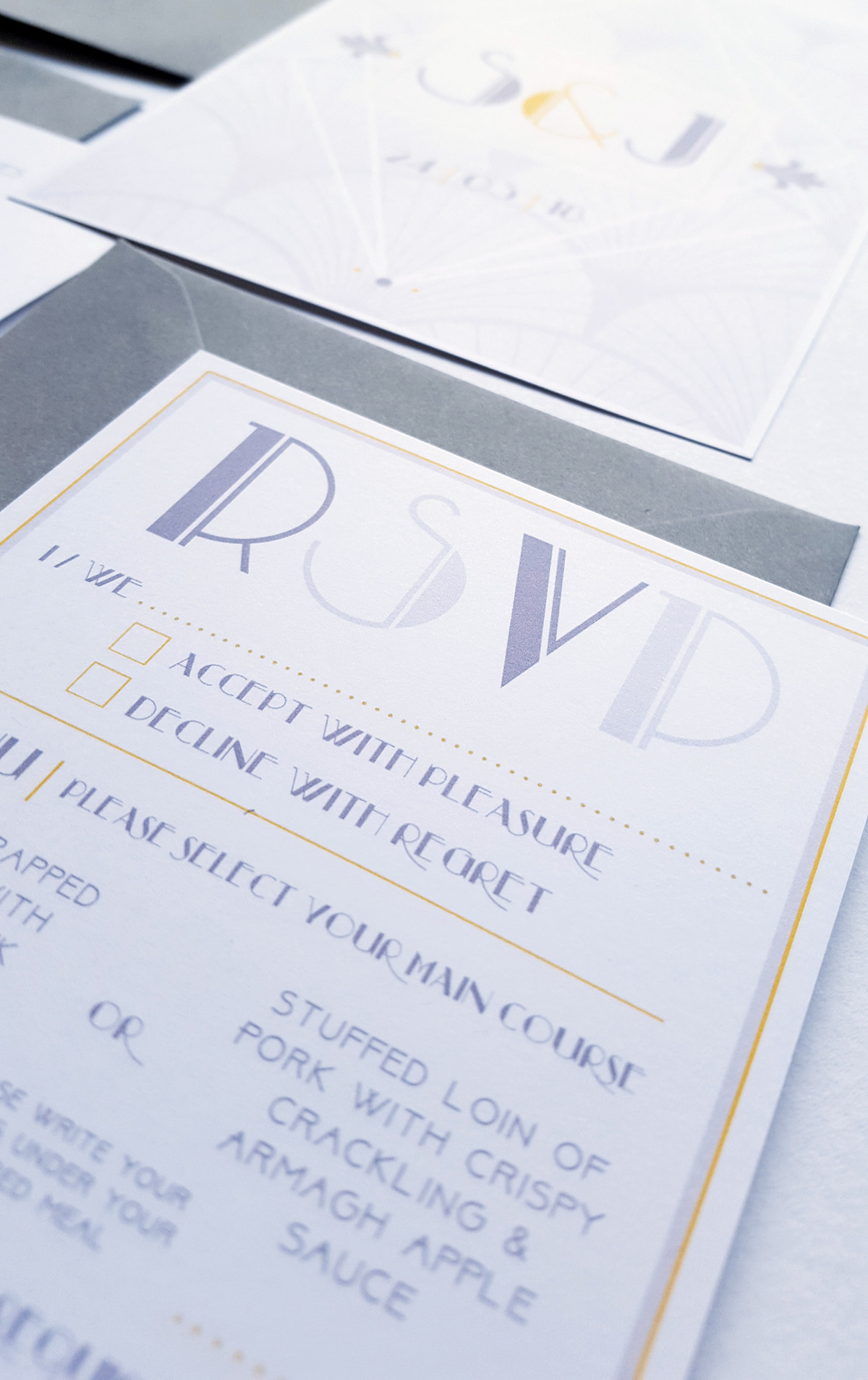 The design carried throughout their invitations to their "On the Day" stationery, with me later designing and creating their seating plan, place cards and table names - named after their favourite David Bowie songs
This wedding was just an absolute pleasure to be a part of! And Samantha and Jonathan were a pleasure to work with every step of the way. Their ideas were so creative and I just love the end result! C'mon, Vintage Art Deco meets bright canary yellow, and David Bowie?? YES PLEASE!
Thank you so much for having me be a small part of your big day. Wishing you lots of love and laughter in your new life as husband & wife!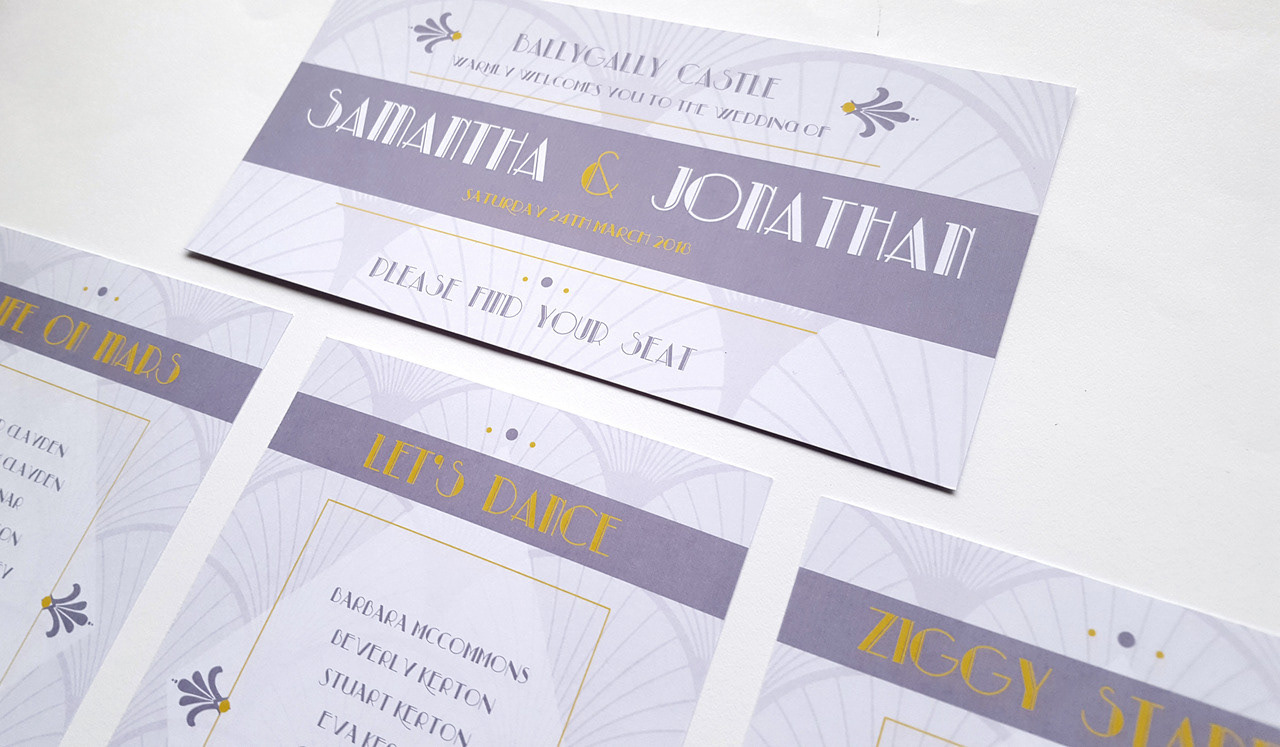 STATIONERY PHOTOGRAPHS : CWC
have your big day, your way
©Creative Wedding Company 2018 | A Liffy Designs Company
All images by Creative Wedding Company, otherwise credited to original source.