20TH AUGUST 2021 // LEIGHINMOHR HOUSE HOTEL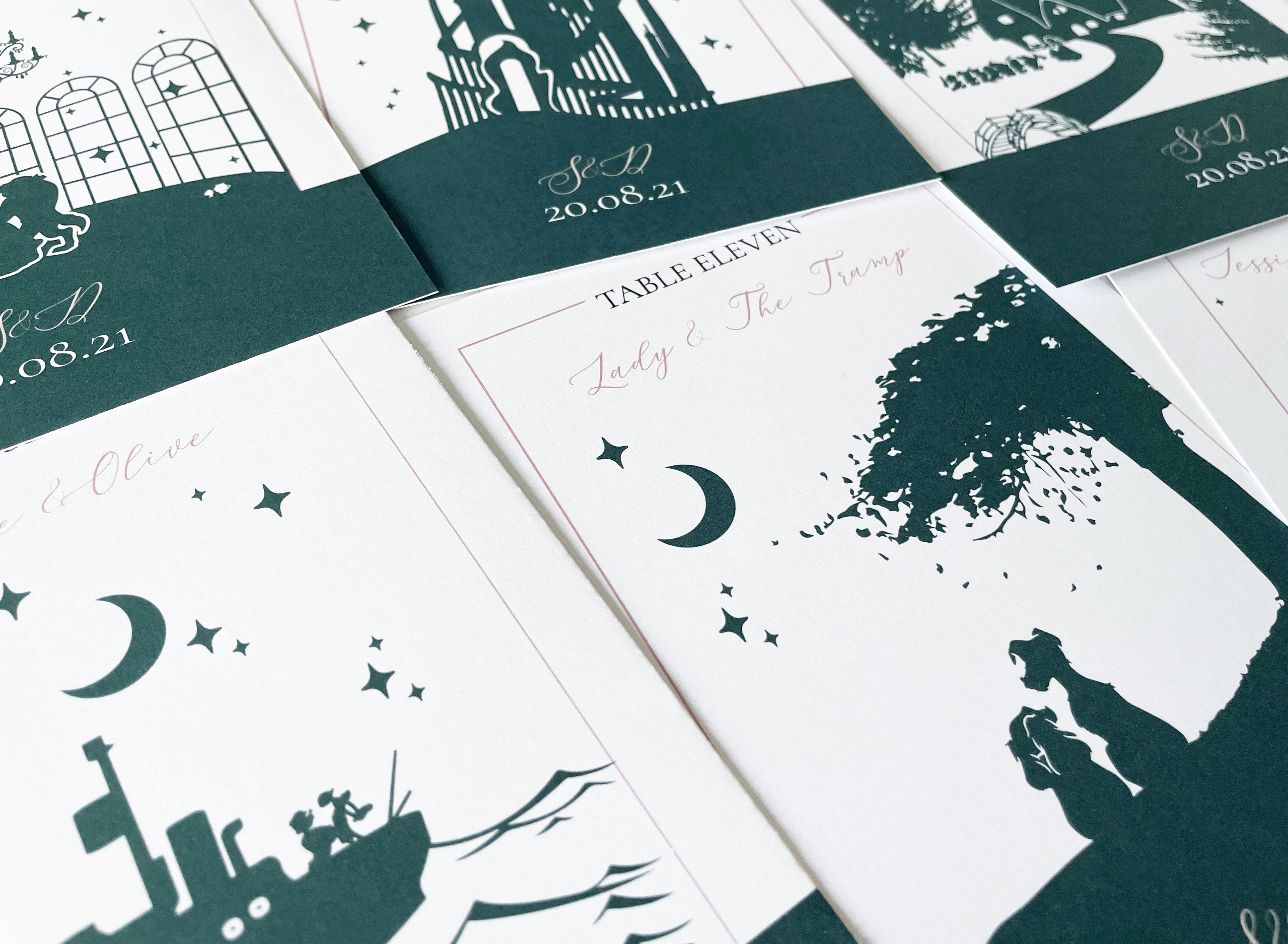 Happy wedding to these two lovebirds! After 11 years together, Sarah & Dean got married in a local parish and then had a glorious reception in Leighinmohr House Hotel, Ballymena on the 20th of August, 2021.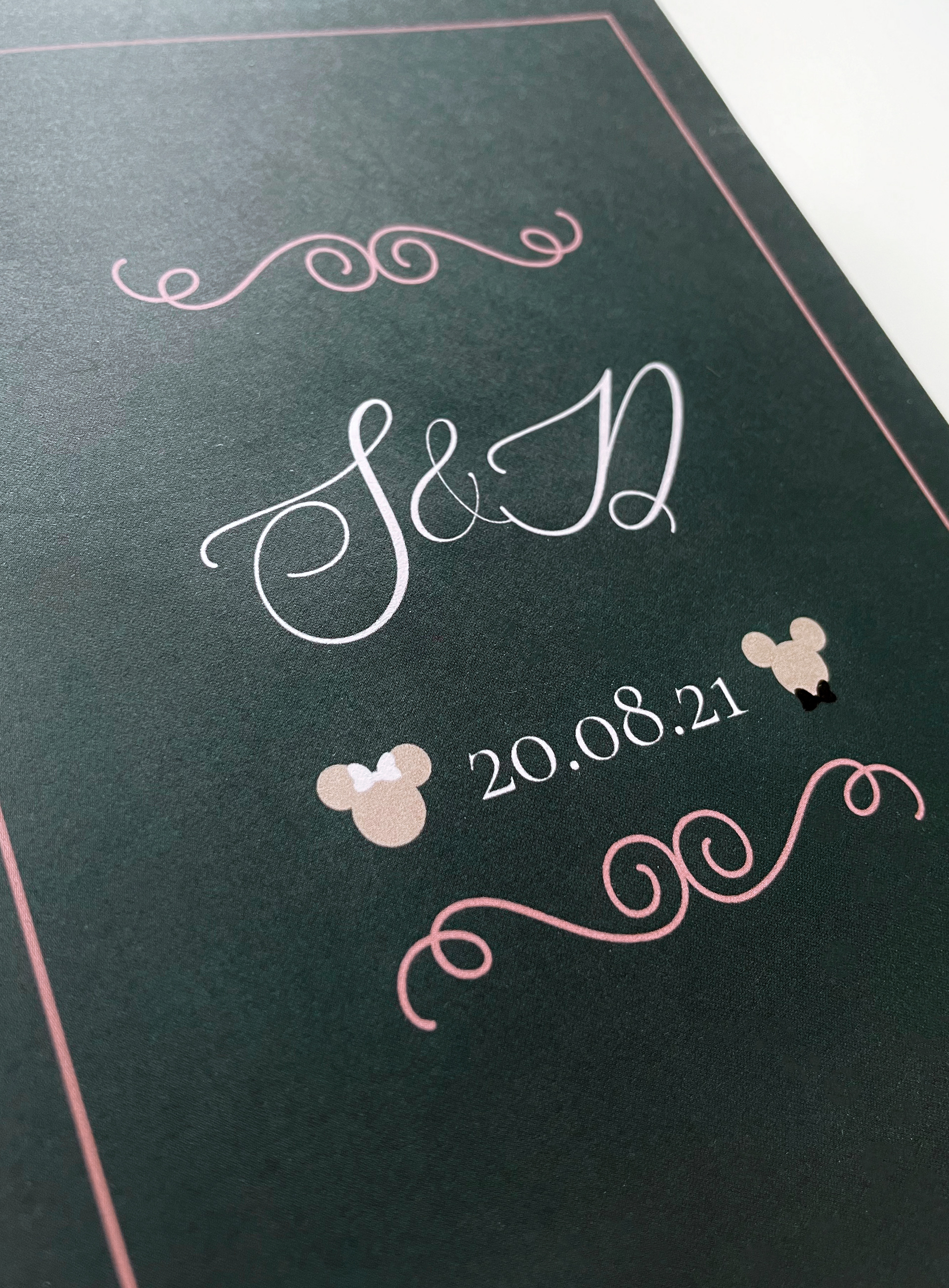 Sarah was an old colleague of mine and when discussing her wedding plans I was only happy to help on the stationery side of things! We decided on a classic theme incorporating the bridal colours of hunter green, whites, blushes and neutrals with a subtle nod to Disney too! Their invitations were a bifold design and included custom RSVP cards, continuing the Disney motifs and styles throughout.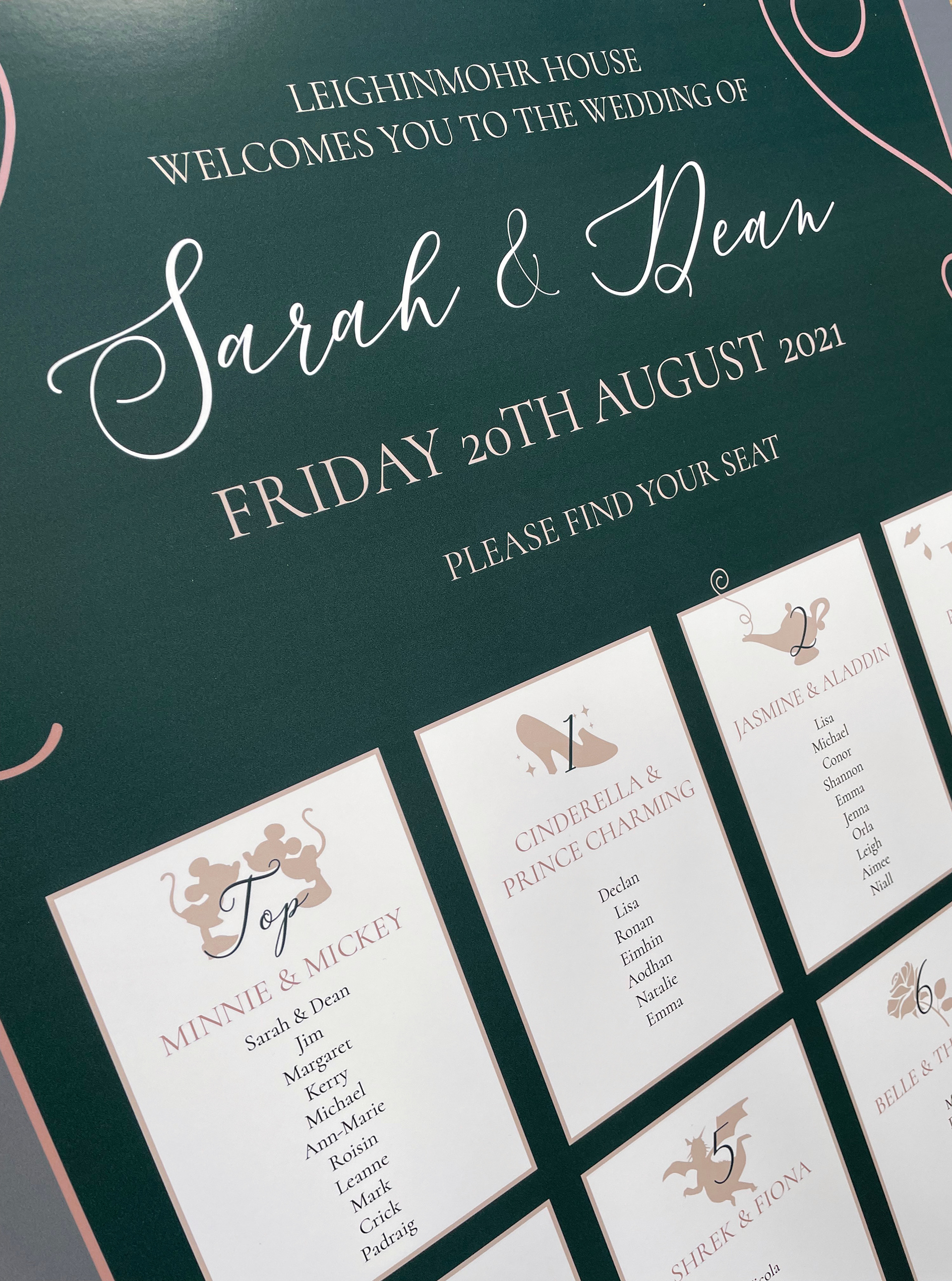 With their on-the-day items, I was able to have some serious fun! The Disney theme was continued throughout and the couple wished to name their tables after famous couples. For their seating plan I decided to represent each couple through an object that is related to them, e.g a glass slipper for Cinderella and Prince Charming, or a bowl of spaghetti for Lady and the Tramp. This was printed on foamboard adorned with their names and honestly, I love it so much! It was just the right mix of fun and classic in my books!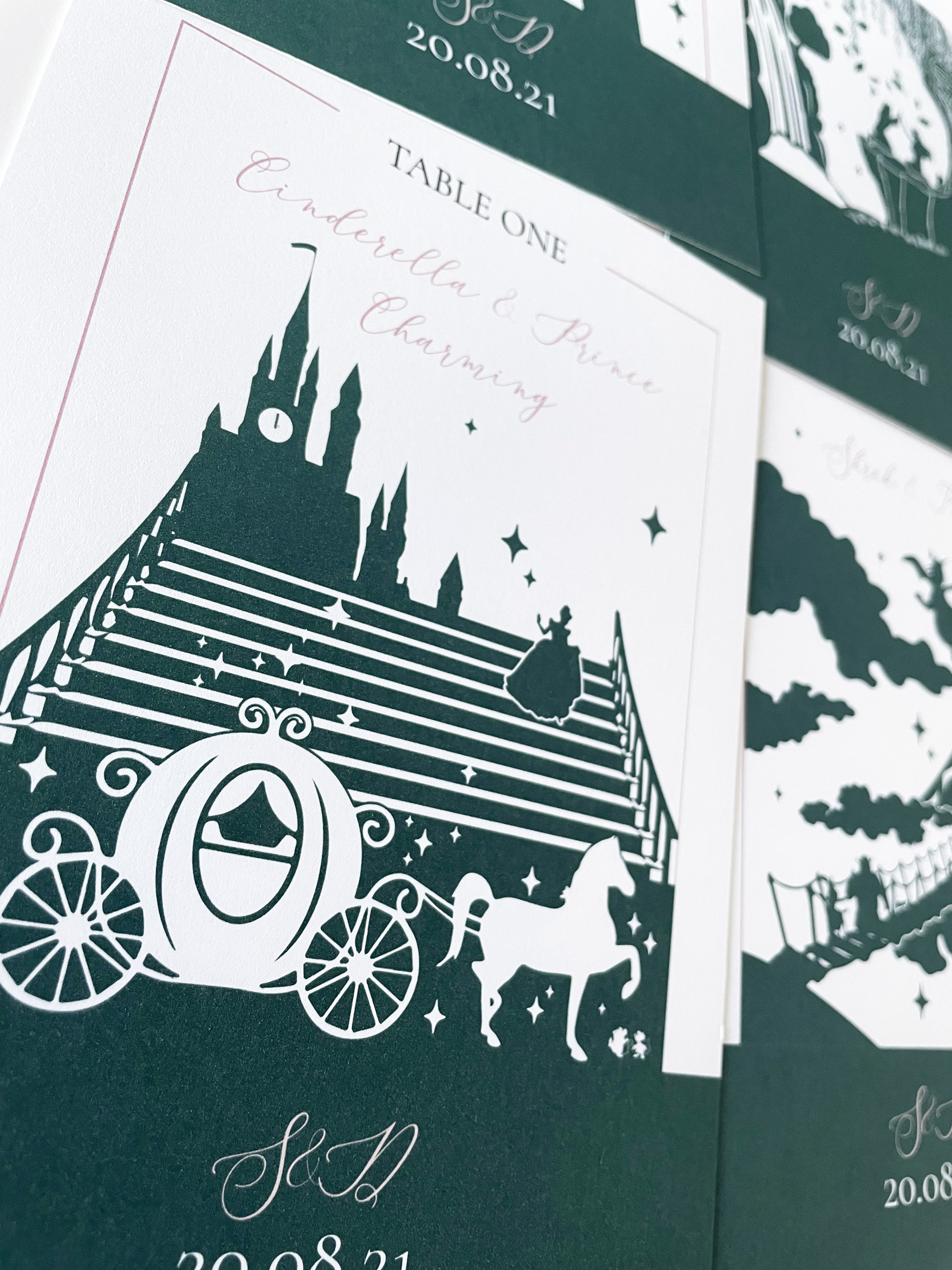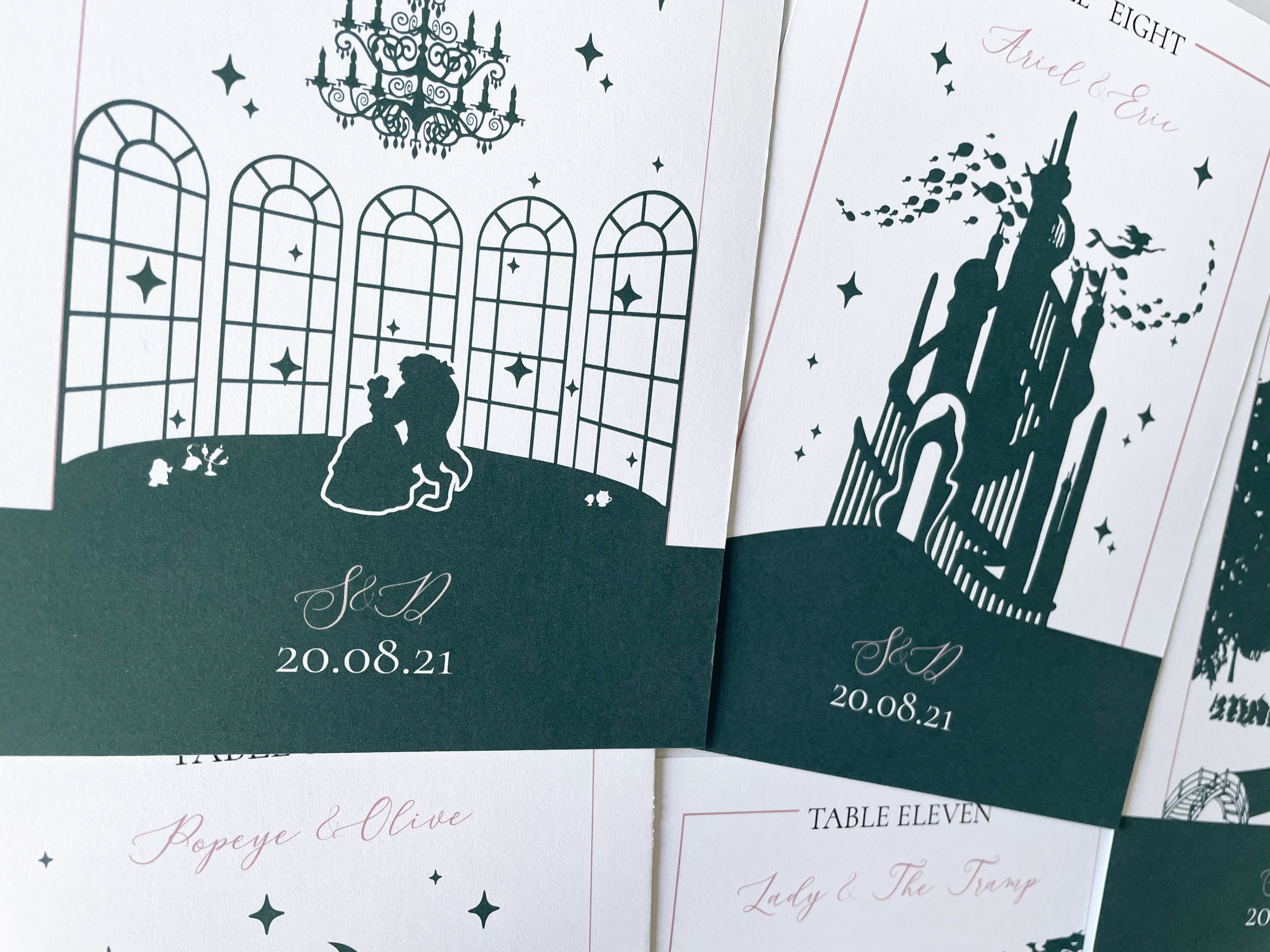 The enjoyment continued when designing their table name cards. In this instance, I created a silhouette design of a certain location or scene referenced in the associated film of each couple, for example, the ballroom scene for Belle and the Beast, or Grandmother Willow and the waterfall for Pocahontas and John Smith. These were printed in the bridal colours again of hunter green and white and I am obsessed with how they turned out! I also created their place cards and some signage too for them in the same theme and colours used prior.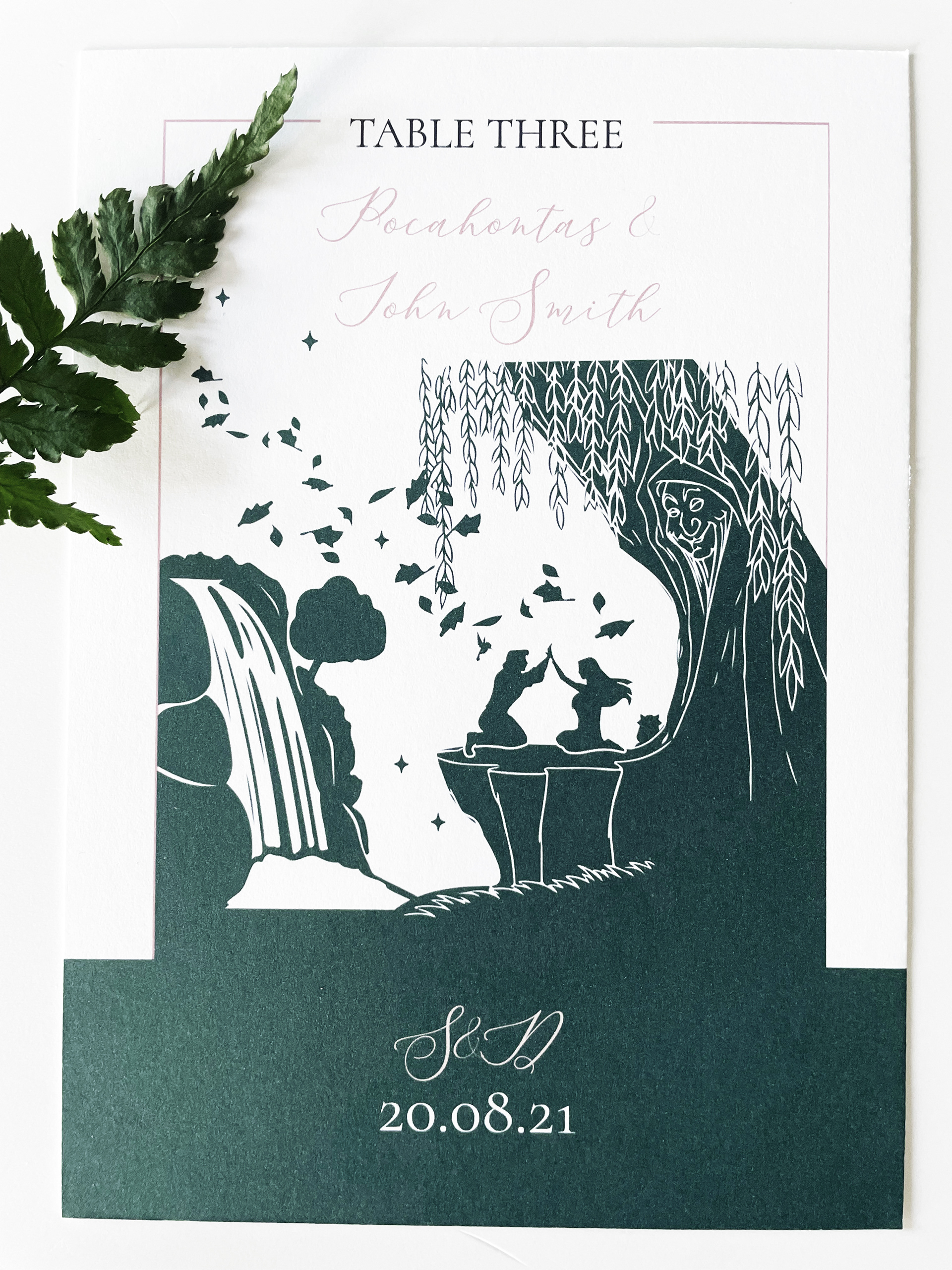 Many thanks to the bride and groom for letting me be a small part of your big day! I hope it was as magical and special as you would have wished for. May you both live happily ever after!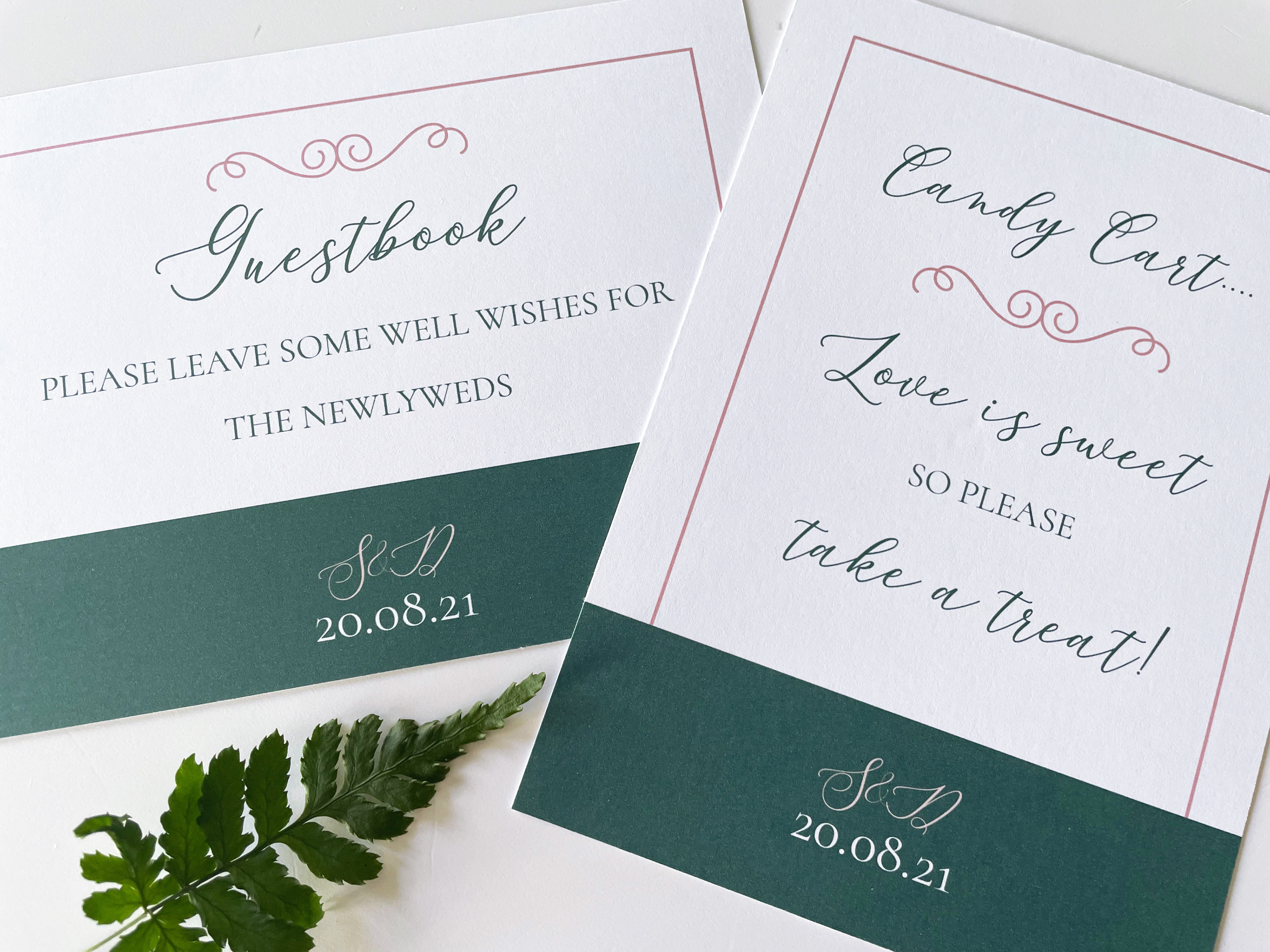 PHOTOGRAPHY :   CWC & Courtesy of the couple.
have your big day, your way
©2021 Creative Wedding Company | A Liffy Designs Company
All images by Creative Wedding Company, otherwise credited to original source.